Kære alle
Covid -19 pandemien er en hård modstander.
Den Nordiske Kongres i Synspædagogik har deltagere fra Sverige, Norge, Finland, Island og Danmark. De vekslende rejserestriktioner, forsamlingsrestriktioner og den generelle usikkerhed gør, at vi ikke finder det forsvarligt at afholde kongressen som planlagt i maj 2021. Vi har derfor i planlægningskomiteen måtte tage den beslutning at flytte kongressen.
Det er besluttet at flytte kongressen til den 7. til den 9. september 2022, stadig på Hotel Legoland i Billund.
Vi håber at se jer alle på kongressen i 2022!
---
Dear All
The Covid -19 pandemic is a tough opponent.
The Nordic Congress in Low Vision (Nordisk Kongres I Synspædagogik) has participants from Sweden, Norway, Finland, Iceland and Denmark. The changing travel restrictions, assembly restrictions and the general uncertainty mean that we do not find it justifiable to hold the congress as planned in May 2021. We have therefore had to make the decision in the planning committee to move the congress.
It has been decided to move the congress to the 7th to the 9th of September 2022, still at Hotel Legoland in Billund.
We hope to see you at the congress in 2022!
---
Save the dates! Wednesday the 7th through Friday the 9th of September 2022.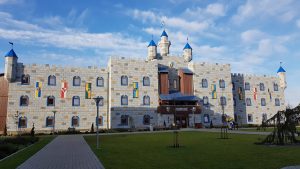 Vi glæder os til at se jer!