(Siden bliver løbende opdateret / The site is continuously updated)
Daniel Kish, President, World Access for the Blind, USA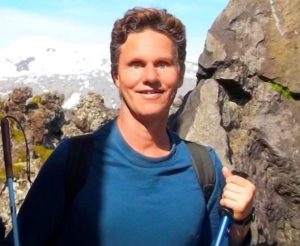 Perceptual-Navigation and SonarVision: applying cutting edge science to long-standing practice
Short description: How do we activate neural plasticity? How do we get the most effective use of touch and sound? How do we challenge everything we think we know? We will explore an adaptation model of blindness based in the science of neural plasticity, perception and action, and developmental psychology to discover how the brain can learn to see when the eyes are not working. The results usher in a revolutionary new era of blindness functioning and capacity that defies traditional thinking, and is consistent with the marvels of the modern age.
Daniel Kish holds Masters in Developmental Psychology and Special Education. He is the first totally blind person known to earn formal certification as an O&M Specialist (1996). He founded World Access for the Blind (WAFTB) in 2000 to help advance freedom of movement and navigation for blind people globally, and to raise public awareness about the real strengths and challenges of blindness. WAFTB has delivered professional development workshops and training to over 2500 blind people and their communities, and well over 10,000 blindness professionals in over 40 countries. Daniel has since served on high level committees to update O&M certification practice and university credentialing in the U.S. WAFTB has been show-cased on nearly every major broadcast network including BBC and Spiegel TV, as well as over 150 top publications including The Smithsonian, National Geographic, and Der Spiegel. Daniel has co-authored over a dozen studies in high profile peer reviewed journals, and published a textbook on FlashSonar and fostering adaptation to blindness by activating brain plasticity. He has presented prolifically, having been voted "talk of the day" at PopTech (2011), and top ten TED speaker (2015). He was made an Ashoka Fellow Change-maker (2017), and selected to keynote on social impact at the U.N. headquarters in Vienna (2018). The work of WAFTB was referenced in the 2018 U.N. flag ship report on disability and world development. When he is not traveling, Daniel lives with his two cats in Long Beach, California.
---
Morten Bonde, Senior Art Director at LEGO, Denmark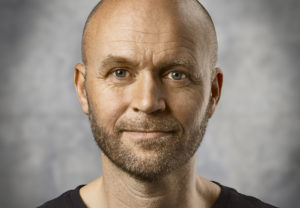 Morten Bonde is a skilled art director with twenty years of experience developing advertising campaigns for brands in Denmark and abroad. He's worked with both large and small companies and most recently has been responsible for a number of successful LEGO commercials and animated short films. Oh, and he's legally blind!
Morten has Retinitis pigmentosa, causing him to slowly lose his sight. In 2016, his vision was so severely reduced that his life couldn't continue as before. His whole world collapsed.
In his talk, Morten shares how he decided to see possibilities rather than limitations. He tells how he moved from depression and stress to once again serving as Senior Art Director at LEGO despite his visual impairment and that the key to such a transformation lies in the ability to focus on the good in life rather than the bad.
Today Morten has an active career in the LEGO Group, and is a published author and motivational speaker on self-management and self-motivation.
---
Maria Krøl, psychologist, specialist in clinical psychology, The Institute for the Blind and Partially Sighted (IBOS), Denmark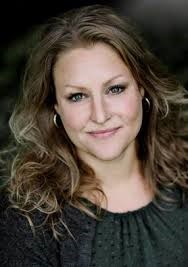 Social skills and youth with visual impairment
We use social skills in all aspects of our life both in work life and private life. Social skills are essential to make friends, create family and to team up with coworkers. Social cues both visual and verbal teach and help us decode our social environment and guide our actions to fit in and to make opportunities for ourselves.
In 2016 I did a literature study of research focused on youth with visual impairment and social skills. The study prevailed how youth with visual impairment experience greater challenges in participating socially because of multiple factors. Main factors that has been researched is general level of independence, level of attachment and relationship with parents as well as support in school and ability to work with classmates and create friendships with peers. Social skills will also reflect on use of social media, networks ability to provide constructive feedback on visual cues in social activity and the individual youngsters personality and skills in general.
In this talk findings from the study as well as experience from practice working with young people with visual impairment and their families will be shared and discussed.
---
Ro J. Robotham, adjunkt, University of Copenhagen, Institute for psychology, Denmark

Neuropsychological perspectives on the assessment and management of visual-perceptual deficits following brain injury
Visual perceptual deficits are common following brain injury and often have wide reaching consequences on the lives of the affected and their relatives. In order to provide appropriate interventions and care, in depth assessment of the integrity of the visual perceptual system is crucial.
Visual perceptual deficits rarely appear in isolation following brain injury. Indeed, most patients have other cognitive deficits that can affect their performances on visual perceptual tasks and that can affect their ability to participate in rehabilitation programs.
After providing a short introduction about the visual perceptual deficits commonly seen following brain injury (visual field deficits, visual agnosias, neglect, etc.), the talk will focus on the importance of taking a patient's cognitive strengths and weaknesses into account when carrying out assessments of visual perceptual functions and when designing intervention.
While the talk will primarily focus on the field of acquired brain injury in adulthood, many of the considerations discussed are also relevant for clinicians working with children and adults who have atypically developed brains or who suffered from brain damage early on in life.
Följ oss på sociala medier